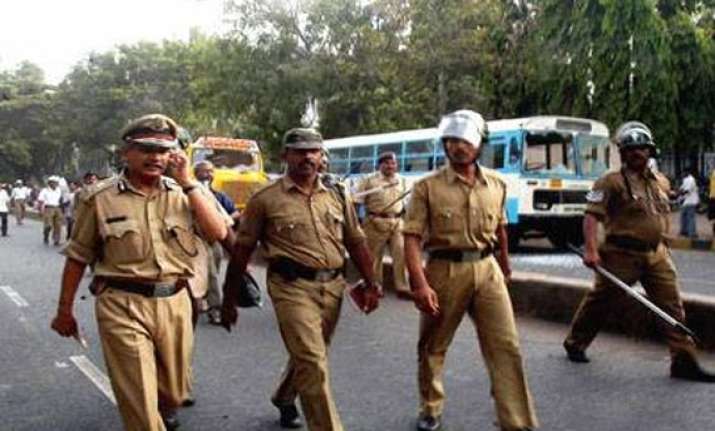 Bangalore, Jul 15: A woman sub-inspector has been suspended for allegedly beating a man in a police station in Raichur district.
"She (Baby Walekar) has been placed under suspension", Raichur Superintendent of Police S B Bisnalli told PTI here by telephone.
Footage of the inspector beating the man using a lathi, allegedly inebriated, surfaced over the week-end in a section of the television channels, evoking outrage.
Two men were seen holding the hands of the "targeted" person tightly with the sub-inspector repeatedly thrashing him.
An inquiry has been ordered into the incident, which took place on June 21, Bisnalli added.