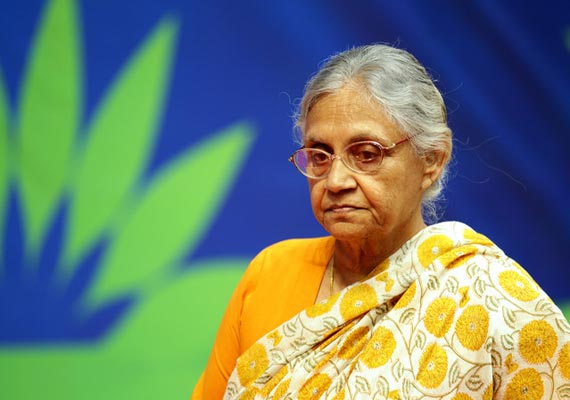 New Delhi, Jul 29: Chief Minister Sheila Dikshit today welcomed Delhi Electricity Regulatory Commission's observation that CAG should audit the finances of all three private power distribution companies in the national capital.
"We never opposed CAG audit of accounts of the discoms.
In fact we had also said that there should be CAG audit (of discoms' accounts)," Dikshit said.
The Chief Minister was asked about DERC chairperson P D Sudhakar's comment that the accounts of the discoms should be audited by the CAG so that actual financial position of the private companies is known.
"There should be a CAG audit of the accounts of all the private power distribution companies. We have already sent a recommendation to the Delhi government for it," Sudhakar had said yesterday.
BJP and Aam Admi Party (AAP) have been demanding CAG audit of finances of the discoms, alleging huge financial
irregularities by them. However, the discoms are strongly opposed to auditing of their accounts by CAG.
BJP has been seeking CAG audit into finances of discoms referring to a DERC proposal in May 2010 to cut the tariff by around 25 per cent citing their healthy financial position.
The Delhi Government had restrained the regulator from going ahead with the cut in tariff.
Although DERC was strongly arguing for a cut in tariff, the three-member regulator, following retirement and subsequent appointment of two new members later in 2010, had taken a sympathetic approach to the demands of the discoms and effected a series of tariff hikes.
The DERC on Friday had hiked the tariff for domestic consumers by five per cent.
But with the regulator waiving the fuel surcharge and the city government swiftly announcing a subsidy for those limiting their monthly consumption to 400 units, the tariff will in effect come down marginally for low- end consumers.
Slamming Delhi government and DERC for hike in tariff, BJP has already announced an agitation against the "anti- people" decision and indicated that the party will make it a major issue in the run up to the assembly elections slated for November.