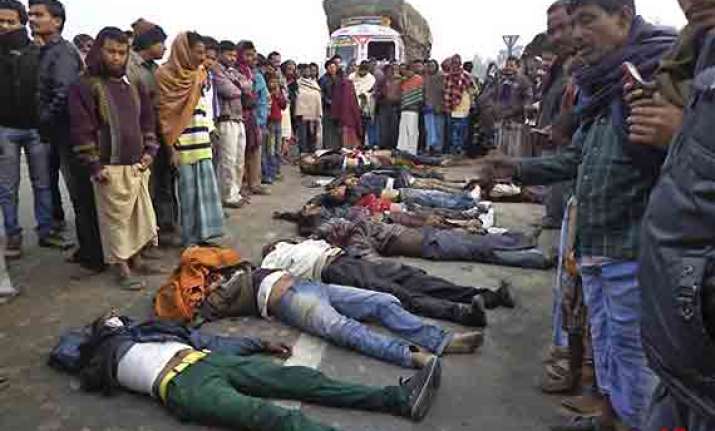 Malda (West Bengal): Sixteen people died when a speeding truck collided with their Bolero vehicle on National Highway 34 at Kaluadighi near Malda town early this morning.
Those dead included fifteen men and a child who were returning to Raiganj in North Dinapur district after attending a wedding reception at Sahapur near Malda.
The West Bengal government has declared Rs 2 lakh as compensation to families of each of the 16 dead people in the accident, District Magistrate Sarat Kumar Dwivedi said.
In Lok Sabha today, members stood in silence for two minutes to pray for the departed souls in this mishap, and also in the tragic boat capsize mishap in Odisha's Hirakud reservoir.
In another accident, two people died when their van loaded with vegetables hit a stationary truck on the same National Highway 34 at Alampur under Gajol police station in Malda district.
Two injured people were admitted to hospital.