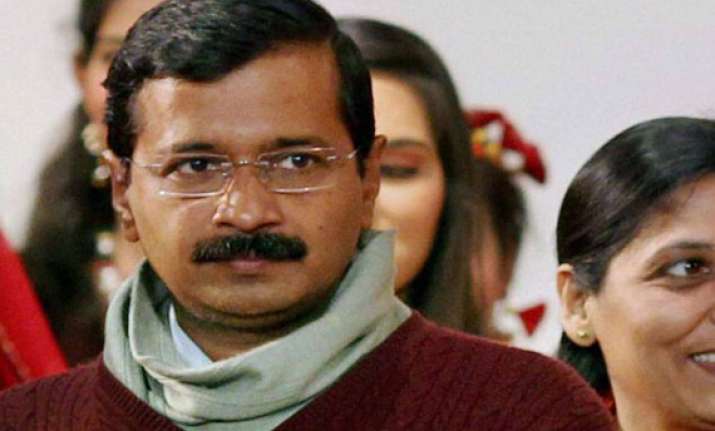 New Delhi: Visit to Rajghat was for meditation and introspection and not for any public meeting, Aam Aadmi Party chief Arvind Kejriwal said to a notice served by Delhi Chief Electoral Office.
"In his reply, Arvind Kejriwal said that he along with his party leaders had gone to Rajghat for introspection and meditation. He had also said that there was no party activity and no public meeting held there," a senior EC official said.  
Delhi's Chief Electoral Office yesterday had issued the notice to Kejriwal for holding a meeting without permission at Rajghat on Tuesday and asked him to submit his reply by today.  Election Commission officials said they will analyse the reply before deciding further course of action.  
Kejriwal was slapped by a man during a roadshow in Sultanpuri area of North West Delhi, following which he went to Rajghat where he sat for over an hour. Manish Sisodia, Gopal Rai and Somnath Bharti were among scores of party leaders and workers who joined Kejriwal at Rajghat.  
Kejriwal was issued a notice by Niharika Rai, Deputy Election Officer (East), for holding a meeting at Rajghat without permission and was asked to reply by 10 AM today.  When contacted, AAP said Kejriwal had visited Rajghat as an "aam aadmi" (common man) and there was no meeting there.