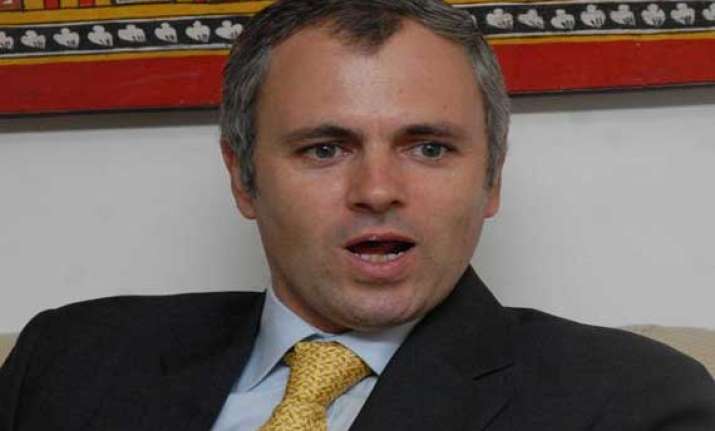 Srinagar: Jammu and Kashmir Chief Minister Omar Abdullah today said though he had no doubt that efforts would be made to "derail" the electoral process in the state but the violent forces will "not be allowed" to succeed.
"While I have no doubt that an effort will be made to derail the electoral process, these violent forces will not be allowed to succeed," Omar wrote on his Twitter account, soon after an explosion was head near the venue of an election rally addressed by his father and Union Minister Farooq Abdullah.
"The election rally continues without disturbance and the police are working to ascertain the source of the noise that was heard," Omar tweeted.
Omar in his tweet said there was no blast at the venue of the rally but a sound was heard at some distance.
"There was NO blast at the venue of Dr Abdullah's election rally in Srinagar. There was a sound that was heard in the distance," he added.
Panic gripped Khanyar area of the city today after an explosion was heard during an election rally of Union Minister and National Conference president Farooq Abdullah.
A police spokesman said, "There has been a huge sound at Khanyar. Police are investigating the matter".