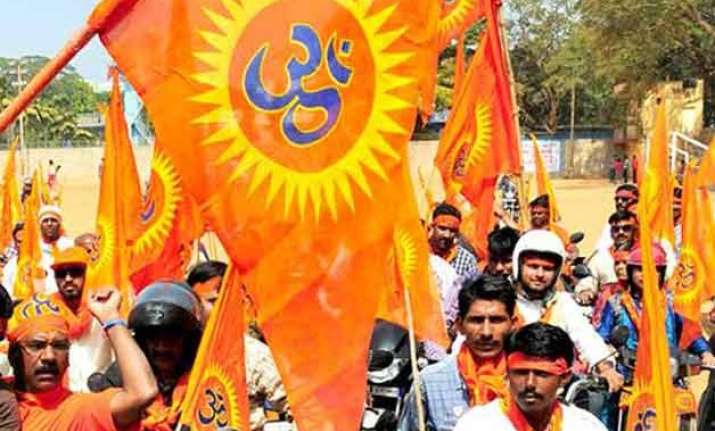 Jaisalmer: Right wing organisation Vishwa Hindu Parishad (VHP) and NGO today asked the district police to allow the 88 members of migrant Hindu families from Pakistan to stay here for a fortnight. 
A delegation of Seemajan Kalayan Samiti and district VHP leaders, led by Nimb Singh, met District Superintendent of Police (SP) Rajiv Pachar and urged him to allow them to stay for next 15 days in Jaisalmer and not to sent them to Jodhpur for their onward journey to Pakistan, an SKS spokesman said here. 
SKS and VHP have urged the central government to extend the visa of these Pak migrants, Singh told the SP. 
As many as 88 members of six Hindu families from Pakistan had come to India on pilgrim visa around two months ago and have refused to return from Jaisalmer.