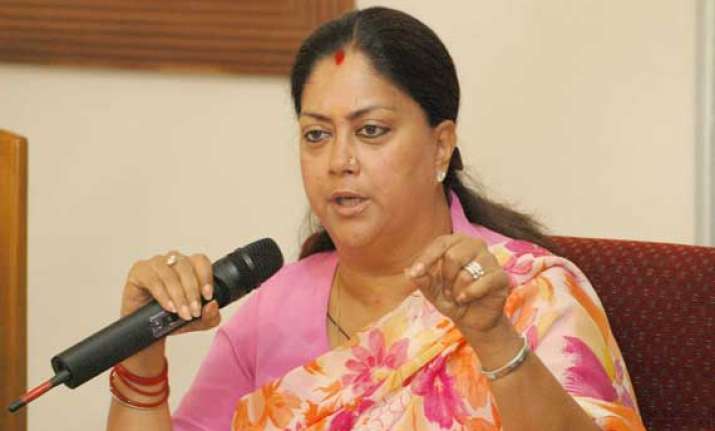 Jaipur: Rajasthan Chief Minister Vasundhara Raje today welcomed the Rail Budget, saying it reflects the vision of the Union Government to make the railways world class while Opposition Congress slammed it for ignoring the desert state.
Raje said the Rail Budget would become a vision document for a strong rail service, safety and expansion of facilities for passengers and for strengthening of rail infrastructure.
She said the budget announcements would increase rail facilities in the state.
However, Opposition Congress expressed its disappointment over the budget, saying Rajasthan was not benefited with it.
"There is nothing significant for Rajasthan. It is surprising to note that in the whole budget speech, the Railway Minister mentioned the state for mere 10 seconds," Pilot said.
"It seems that the Chief Minister, who recently met the Prime Minister, was unable to present the state properly.
Besides, the strength of 25 MPs from the state was also not able to create pressure," he said.  Pilot said the Narendra Modi government has started a wrong tradition of increasing fare before budget.
Former chief minister of Rajasthan Ashok Gehlot also slammed the budget, saying it disappointed the people of Rajasthan who voted to power 25 BJP MPs.  He said that former UPA government had made several announcements for the state.