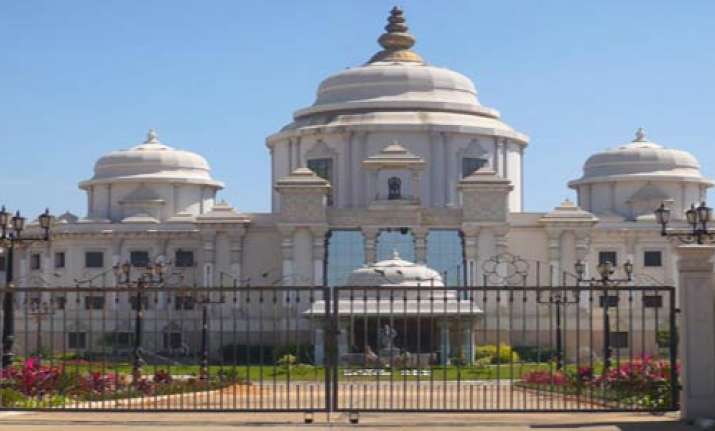 Puttaparthi, April 25 : Sathya Sai Baba had the 220-bed Sri Sathya Sai Baba Institute of Higher Medical Sciences (SSSIHMS) set up in 1991 in a record 11 months over an area of 80 acres to offer free specialized medical treatment to the poor.However, the hospital's tryst with Sai Baba and his family members continues to be jinxed.

The godman was the fifth person from the family to die in the hospital.''We always felt that the hospital had 'vaastu dosham' (problems) and this was proved yet again with the death of Sai Baba. We had asked doctors to shift him to another ICU or Bangalore super-specialty hospital but our pleas were turned down,'' said a relative not wanting to be named.

Immediate relatives and family members, who rushed to the hospital in Prasanthi Gram around 7.30 am as soon as they were told about his passing on, said they cannot come to terms with the fact that he died in the same hospital which he had got built. ''There's a lot of negativity in the hospital. But no one believed us,'' said an inconsolable family member.

Sai Baba's elder brother Ratnam Sesham Raju died in 1984.Venkamma, second among Sai Baba's siblings, died in the ICU in 1993. His second sister Parvathamma died four years later. Sources said that until sometime ago, food used to be cooked in the house of Parvathamma's granddaughter Chetana Raju, who heads the Eswaramma Women's Welfare Trust.

In 2003, Baba's younger brother Janakiramiah also died in the hospital. Janakiramaiah played a key role in the Sai Central Trust affairs till he was alive.

His son R J Rathnakar is a member of the trust. ''Among all family members, Rathnakar's mother Meenakshamma is very close to Sai Baba. He used to take 'ragi mudda' and groundnut chutney made at her home,'' a relative recalled.While another cousin died of heart attack in 2005, some distant relatives also passed away in the hospital. 

Meanwhile, some angry relatives complained that Sai Baba was not given proper treatment.