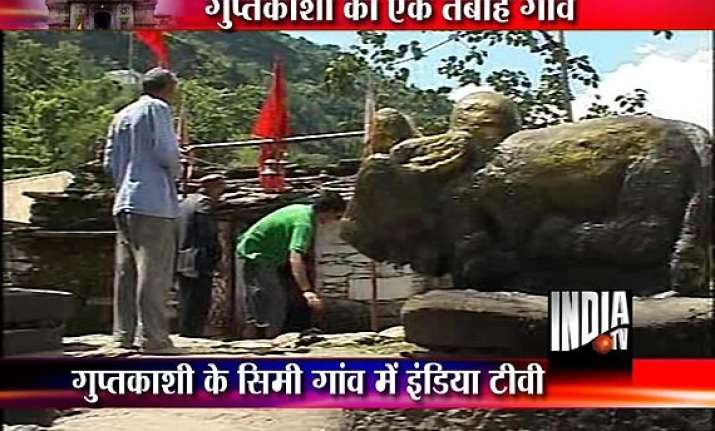 Guptkashi (Uttarakhand), Jun 29: Simi village is known for hosting exams for recruitment of priests at the world famous Kedarnath temple.  Those selected in the exams are recruited as Rawal (priest) at the holy Kedarnath shrine.
Today, Simi village is on the verge of being engulfed by the swirling river. Huge cracks have developed in posh buildings, in walls and in the basements, and the buildings seem to be on the verge of collapse.
People living in these beautifully constructed buildings fear that the river which is fast changing course may engulf their homes too. They have started packing up their belongings.
The famous Baraha Mata Mandir is also on the point of being engulfed by the swirling river. The temple is locked and the priests have left fearing for their lives.