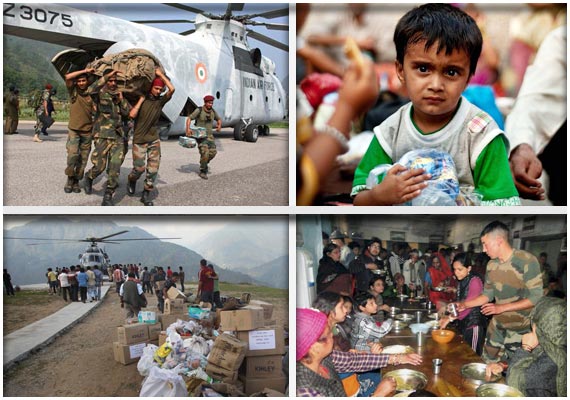 Dehradun/New Delhi, July 22: The initial rush of relief material for Uttarakhand has come down to a trickle more than a month after the rain-flood tragedy, leaving NGOs wondering how to provide for thousands of locals stranded in the remote villages of Kedarnath and other affected areas.
The few NGOs working on the ground and supplying relief material say that after a month, the aid and donations have begun to dwindle.
"We forget easily. Along with the dying wave of sympathy, the funds for those affected are also dwindling. The relief material and funds are trickling down. There are still people who don't even have matchboxes to light their stoves; people have lost earning members in their families; some have lost their entire home and life savings in the floods; others lost their means of livelihood. They need help," Avenash Datta, country head (Programmes), HelpAge India, told IANS.