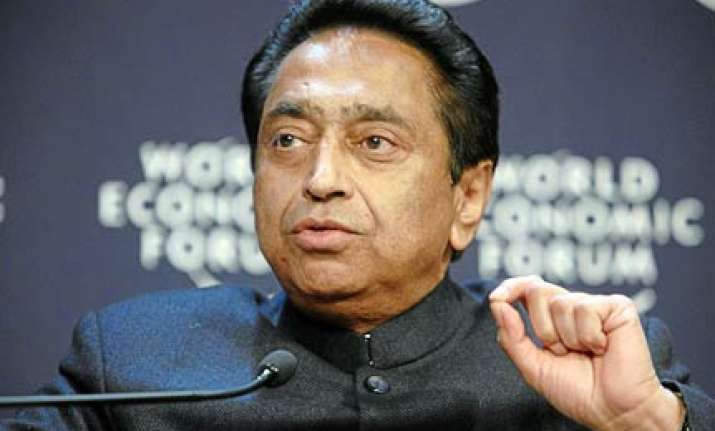 New York: A US district court has issued a 'default order' against Transport Minister Kamal Nath for his failure to respond to summons in connection with a civil suit filed here concerning his alleged role in the 1984 anti-Sikh riots.
"The dock entries indicate that the defendant had not filed an answer or otherwise moved with respect to the complaint," said the document of the New York Federal District Court. "The default of the defendant is hereby noted."  Reacting to the default order, Nath said in New Delhi that it came as a complete surprise to him and will take appropriate legal advice and action.
 "I have not been served with any summons to date. The news of a Default Order, referred in the news report, being passed against me for 'failure to respond to summons' comes as a complete surprise to me."  "However, I have taken note of the contents of the news report and shall take appropriate legal advice and action in the matter. In any event, I reiterate that I have committed no wrong and I have been advised that proceedings initiated against me in the USA are liable for summary dismissal."
 Summons had been issued for Kamal Nath on April 6 and he was expected to respond within 21 days.
The complaint was filed by a Sikh organisation 'Sikhs for Justice', based in New York and India.
The minister was taken by surprise by the summons and protests that were organised by the Sikh community when he visited New York on an official trip in April.
"I really have no clue about it. I don't have a basis and I don't know the authenticity. I don't know the validity," Nath had said.
Nath has asserted his innocence. "Nobody has ever charged me in India. But if the US charges me 25 years later for something that has happened in India... well it just reflects on the authenticity," he said.
"So I'm surprised and appalled."
The petitioners, who have filed the case filed under the Alien Torts Claims Act, seek compensatory and punitive damages for several allegations including crimes against humanity, degrading treatment and wrongful killing.
 The case will now be decided on the basis of the evidence presented by the plaintiffs, according to Gurpatwant Singh Pannun, the lawyer for the case
 A "trial" would be the preferred choice but a judge will have to decide whether to allow it, he said.
"We want to bring in witnesses and experts to testify about what happened and the suffering of the victims," said Pannun, noting that the plan was to approach people like Khushwant Singh.
Pannun underlined that if the court finds Kamal Nath to be in violation of human rights, the activists would push the US State Department, Canadian Immigration Department and governments of European Union countries to ban the minister's travel. PTI