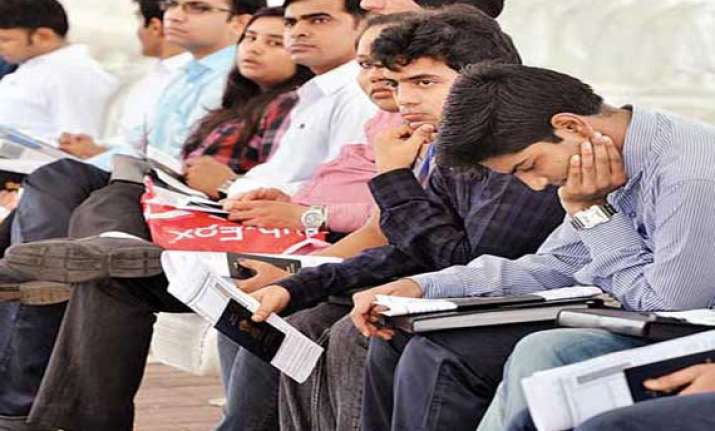 Mumbai: The US consulate in Mumbai plans to interview more than 1,000 student visa applicants May 28 here as a part of the Student Visa Day celebrations, an official said Tuesday.
The US consulate will open its doors exclusively to students who are applying for F1 visas to pursue higher education in the US. F1 visas are required for non-US students to enter the US to study in universities or colleges, high schools, private elementary schools, seminaries, conservatories and other academic institutions.
"Nearly 100,000 Indian students are pursuing higher studies in the US, enriching our classrooms and campuses and building relationships that will last a lifetime," said the US Consul-General Peter Haas.
According to Haas, since October 2013, a record number of F1 visa seekers have already applied at the US consulates in Mumbai, New Delhi, Kolkata, Chennai and Hyderabad and student visa issuances has shot up by 40 percent as compared to the same period last year.
Applicants on Student Visa Day would be treated to a festive, collegiate atmosphere with refreshments.
Consulate staff and officials of the United States-India Educational Foundation will provide tips and information on academics and campus life to ensure students' success in the US.
Prospective student applicants are required to fix up an appointment for May 28 at www.ustraveldocs.com/in, or by calling ᄧ 120 4844644 or ᄧ 40 46258222.