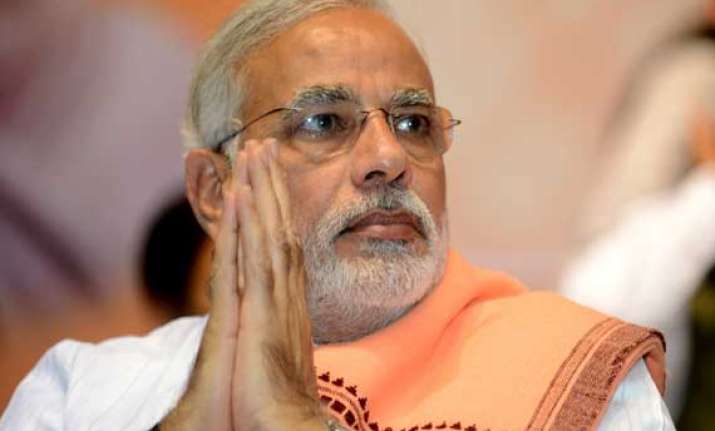 New Delhi: In his meeting with the secretaries of all government departments, Prime Minister Narendra Modi gave the top bureaucrats space and time to voice their expectations from the new administration besides listing areas needing urgent attention.
Modi began his meeting with 77 secretaries at his residence last evening by asking them to list their expectations from the new government.  What followed was over two dozen officials giving suggestions and listing action points for the Modi administration, sources privy to the deliberations said.  
Modi, 63, listened patiently for over one-and-half hours and occasionally noted down points, one of them said.  Some secretaries raised concerns about anti-corruption law which they said could be misused even in bonafide decisions.
It was stated that under Sec 13 (1) (d) of the Prevention of Corruption Act all decisions can be questioned as there would always be a "beneficiary".
Once officials had finished speaking, the Prime Minister spoke of his government's governance agenda for close to 45 minutes.
Modi, sources said, asked officials to approach him directly with their inputs and ideas in what is seen as an attempt to create direct channels of communication.  "Had a very fruitful meeting with Secretaries. Heard their views and asked (them) to simplify administrative processes & make Govt. people friendly," Modi tweeted after the meeting.