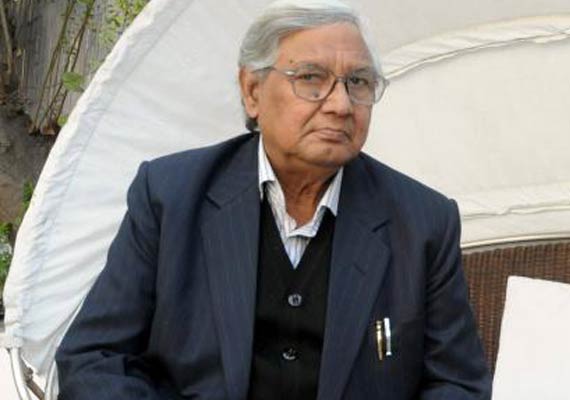 Aligarh, Feb 13: Noted Urdu poet and Jnanpith Award winner Shahryar passed away here today after a brief illness. He was 76.

Akhlaq Mohammed Khan alias Sharyar was the fourth Urdu writer to get the coveted Jnanpith Award, Indian literature's highest honour.

Born on June 16 1936 in a village in Aonla tehsil near Bareilly in a Muslim Rajput family, he received his early education in Bulandshahar and later studied in Aligarh Muslim University.

He started his career as a literary assistant at Anjuman taraqqi-e-Urdu and later joined AMU as a lecturer in Urdu. He was appointed professor in 1986 and ten years later he retired as the Head of Urdu department.

His lyrics written for Bollywood films Gaman (1978), Umrao Jaan (1981) and Anjuman (1986) caught the imagination of cinegoers. He was awarded the Jnanpith Award in 2008 for his contribution to Urdu language.

He was also awarded the Sahitya Akademi Award in 1987 for his poetry collection, Khwab Ka Dar Band Hai. His other poetry collections are Ism-e-azam, Satvan Dar and Hijr ke Mausam.