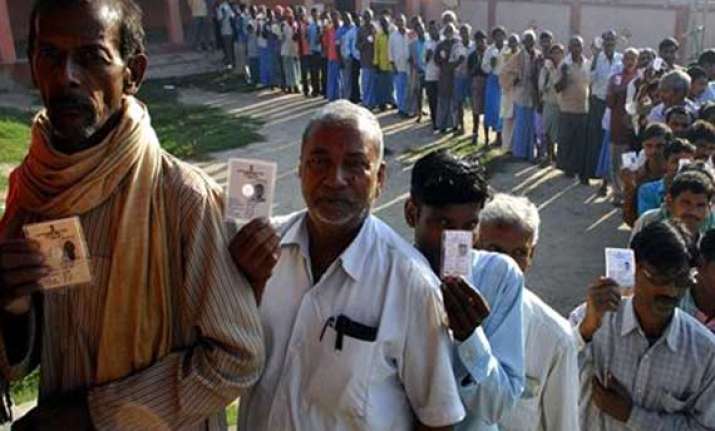 Lucknow: Voters in Uttar Pradesh have set a new record at turnout with over 58.29 percent ballots cast in the recently concluded Lok Sabha polls compared to 56.44 percent in 1977, post-Emergency general elections, officials said Tuesday.
The maximum voter turnout was recorded at 73.65 percent in Saharanpur district during the first phase of polling. The polling percentage was over 70 percent in two parliamentary constituencies while the percentage touched 65 percent in nine other constituencies, Election Commission (EC) officials told IANS.
The voting percentage was 60 percent in 17 Lok Sabha constituencies, said Uttar Pradesh Chief Electoral Officer (CEO) Umesh Sinha.
Of the 13.88 crore total voters in Uttar Pradesh, as many as 8.97 crore used their franchise and voted in the 2014 general elections, Sinha said, adding that in the 2009 Lok Sabha polls, the number of votes cast was 5.53 crore.