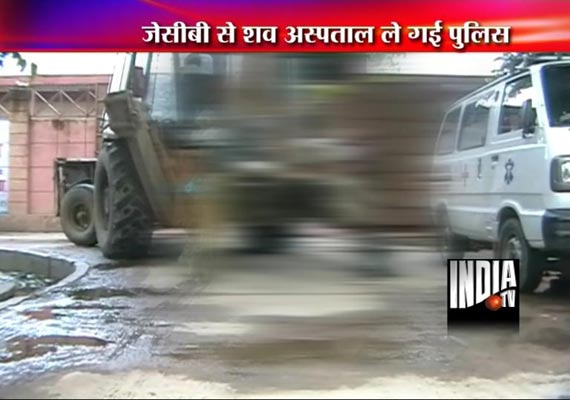 Firozabad, UP, July 28: It was a grisly sight on Saturday as the local police tied the nude dead body of a man found in a drain on a JCB machine and took it to the local hospital for post mortem.
The body was later identified and the man's father came to collect the body.
Local CO City Rajesh Chaudhary said the body was found in a drain and no policeman or vehicle owner was ready to take the body to hospital.
Finally a JCB machine was brought, the body was tied to the dumper and taken in full public view through the main market of Firozabad to the hospital.
The cause of death is yet to be ascertained.