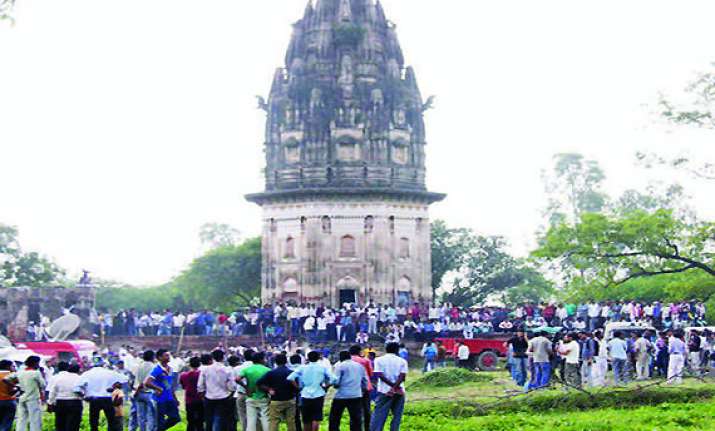 New Delhi: The Supreme Court on Monday refused to interfere in the ongoing Archaeological Survey of India (ASI) excavation for gold supposed to be buried under the ruins of a 19th century fort in Uttar PradeshP's Unnao district, saying it cannot pass an order on the basis of assumption.
A bench of Chief Justice P Sathasivam and Justice Ranjan Gogoi, however, kept pending the PIL seeking court monitoring of the excavation process in Daundia Khera village after the petitioner pleaded that it should not be dismissed.
The bench said that the court cannot interfere in all sensational matters and there should be a basis to pass an order which cannot be done merely on the ground of assumption.
The court was hearing the PIL filed by advocate ML Sharma seeking directions for ensuring proper arrangements for safety and protection were made at the site so that any hidden treasure should not get into wrong hands.
The bench said that no order was required at this stage.