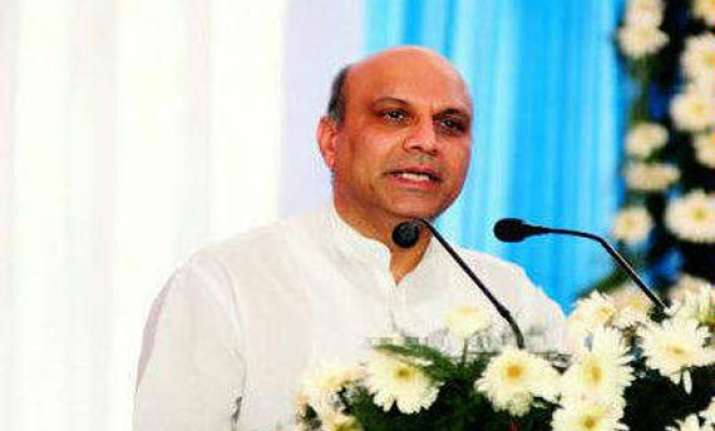 Kakinada (AP) : Union Minister M M Pallam Raju yesterday faced the ire of Seemandhra agitators on his visit to his Lok Sabha constituency here.
The agitators greeted him with black flags when he travelled between Annavaram town and Kakinada, his Lok Sabha constituency. Police intervened and pushed back the protesters who tried to block the Congress MP's cavalcade.
Soon after reaching Kakinada, Raju was gheraoed by leaders and members of Joint Action Committee (JAC), comprising government employees, who staged a demonstration near his residence and asked him to clarify his stand on the ongoing agitation against the bifurcation of Andhra Pradesh.
The Minister made a brief speech at a nearby spot and explained to the agitators circumstances leading to the Union Cabinet's nod early this month to Telangana creation and his resignation in protest.