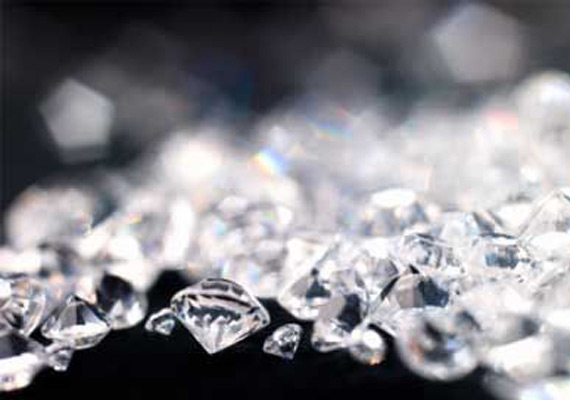 New Delhi, Sep 16: Setting its sight on a diamond mine located in poverty-stricken Bundelkhand, a UK-based mining firm has sought green clearance from the Environment
Ministry for the project worth millions of dollars.
Rio Tinto, which has a global diamond exploration portfolio encompassing six continents, has already secured "in -principle approval to the issue of a mining lease" for the Bunder Diamond project via a 'Letter of Intent' from Madhya Pradesh government in January.
The application, however, is likely to meet hurdles with the MoEF's Expert Appraisal Committee terming it as a "violation case" as the mine was in operation without clearance since 2004. The mine is reported to be closed since November 14 last year.
The Committee has prepared a Terms of Reference for undertaking detailed Environmental Impact Assessment for the proposed project.
The mining firm, strongly represented in Australia and North America with significant businesses in South America, Asia, Europe and southern Africa, has sought diversion of
nearly 1,000 hectares of forest land in Chhatarpur district for mining millions of tonnes of kimberlite (diamond) ore, an Environment Ministry official said.
"The proposal is for opening of new mine for production 7.15 MTPA (ROM) of kimberlite (diamond) ore. Mine lease area is 954 hectares and the whole area is forest land," the official told PTI.
Ultimate working depth of the project will be 345 m and water requirement is 16,050 metric cube/day. The water is planned to be obtained from constructing dams in the area.
Life-span of the mine is 11 years.
According to a company statement, "The Bunder diamond project was discovered in 2004 by Rio Tinto and in 2010 a State Support Agreement was signed with government of Madhya Pradesh as an endorsement of the mutual commitment to the development of the project."
The firm is planning to extract inferred resource (the first quantifiable estimate of an ore-body) amounting to 37 million tonnes, containing 27.4 million carats, it has said.
The company has claimed that once developed, the Bunder mine is expected to place Madhya Pradesh in the top ten diamond producing regions of the world.