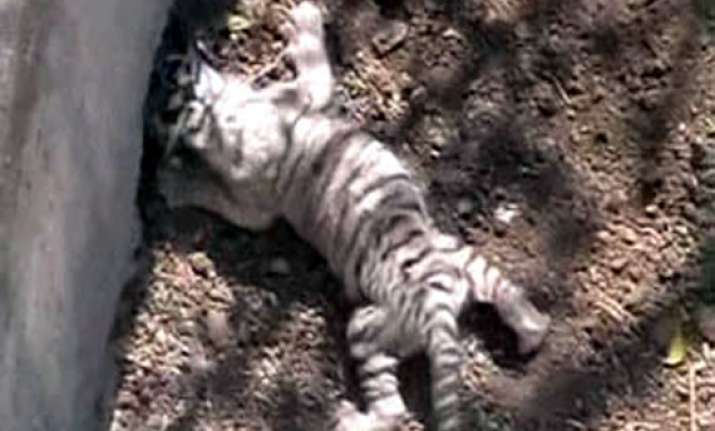 Indore: Two out of the three tiger cubs born last week have died and the third is critical in Kamala Nehru Zoo here, the zoo in-charge Uttam Yadav said.
Soon after birth, the tigress Kamlesh critically injured all her three cubs, and the zoo caretakers failed to keep the cubs away from their mother.
Dr Uttam Yadav said, tigress Kamlesh was in a furious mood after giving birth to the three cubs, and the zoo caretakers were afraid of approaching her.
"We anyhow managed to take away the three cubs and were awaiting whether the tigress suckles her offsprings or not", Yadav said.
This is the not the lone instance of death of animals in captivity. A few months back, a tiger from the forests of Khandwa died after a serious leg injury, while another tiger Shyam died due to undisclosed illness.
A hippo calf died after being trampled upon by its mother.