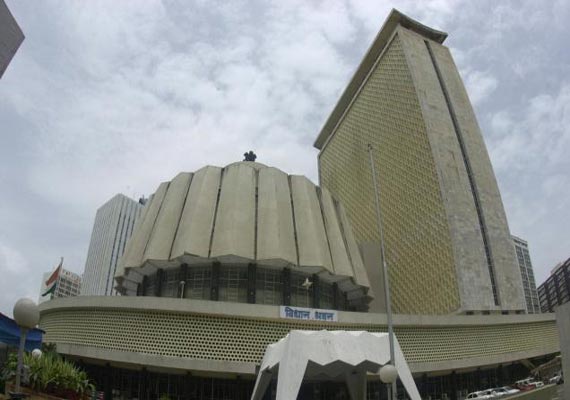 Mumbai, July 27: Two opposition legislators - one each from the Maharashtra Navnirman Sena (MNS) and the Shiv Sena - were suspended from the legislature after they used "abusive" language here Friday.
MNS member Pravin Darekar was suspended for one year after he made an "objectionable" remark in the assembly after Chief Minister Prithviraj Chavan's reply Friday on a daylong debate Thursday on Mumbai, said Parliamentary Affairs Minister Harshwardhan Patil.
Darekar, who has been suspended till the end of monsoon session in 2014, will not be permitted to enter the legislature during the current session, the winter session in Nagpur in December, and the budget session here next February.
Deputy Speaker Vasant Purke said Darekar had indulged in "severe violation of the legislature's norms".
Shiv Sena legislative council member Diwakar Raote was suspended for the rest of this year for using "unparliamentary language" in the chamber of the house chairman during a meeting in connection with a debate over the multi-crore rupee irrigation department scam.
"Raote used unparliamentary language during a meeting today (Friday) morning," Patil said, announcing his suspension till Dec 31.
Later, Raote claimed that he had no knowledge why he was suspended. "What unparliamentary language I used? The ruling party legislators were making noisy scenes in the house at that time," he said.
Friday's development came two days after (July 24) the legislature revoked the suspension of five legislators who were involved in the assault on a policeman on duty inside the legislature building last March.