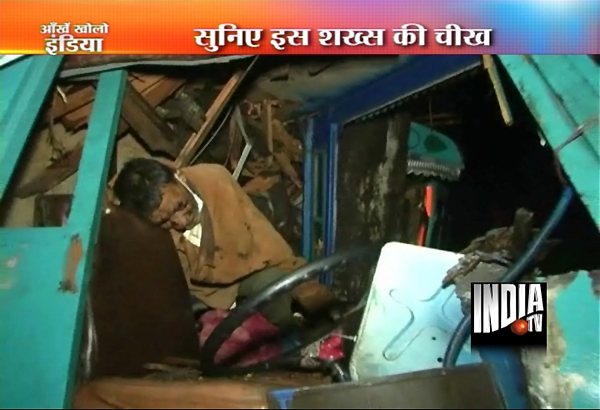 Nadiyad, Gujarat, Feb 9: A driver and cleaner trapped inside a truck which met an accident on Wednesday were rescued after two hours of efforts by a fire brigade rescue team and sent to the ICU of a hospital.

The truck, loaded with acid, rammed into a roadside tree and both the driver and cleaner were trapped inside.

Meanwhile, acid began leaking from the truck making it difficult for the rescue workers to extract both the persons.