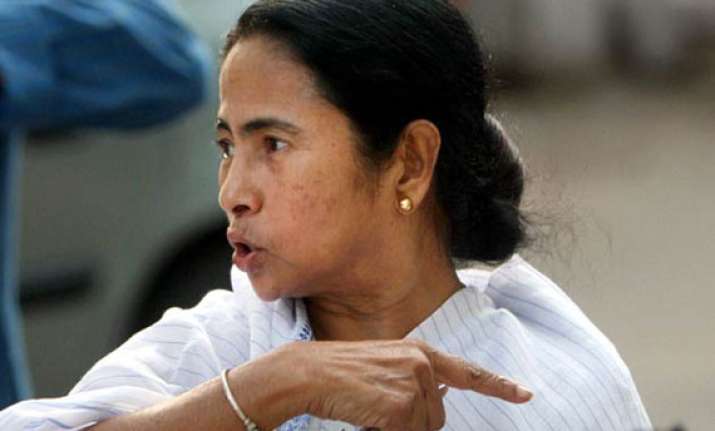 Kolkata: After putting up a brilliant performance in the Lok Sabha elections, Trinamool Congress today said it would play a greater constructive role in the country.
Party chief Mamata Banerjee claimed that the success came despite "malicious campaign" launched by a section of the media against which the party fought single-handedly.  
"We will play a greater constructive role in the country.  We thank the people and at the end of it, it is the people who has emerged as the 'Man of the Match'," Banerjee said.  "We are for harmony of all castes, religions and creeds.  We are in favour of economic stability, financial stability and political stability," she said.
Out of the 42 Lok Sabha seats, Banerjee's TMC has performed extremely well by leading in 34 seats, with the main opposition Left leading in 2 seats and Congress leading in 4 seats.
Banerjee blamed a section of the media for ushering in a one-sided malicious campaign against Trinamool in tandem with the opposition.
Banerjee said that after such kind of malicious campaign, value-based politics would be replaced by value-less politics.  "There was so much of malicious campaign, but still CPI(M) has simply vanished from the market," said Banerjee.  Banerjee while taking about the performance of regional parties said AIDMK in Tamil Nadu had performed well.
She appealed to all her party supporters and workers to maintain calm and peace in Bengal.