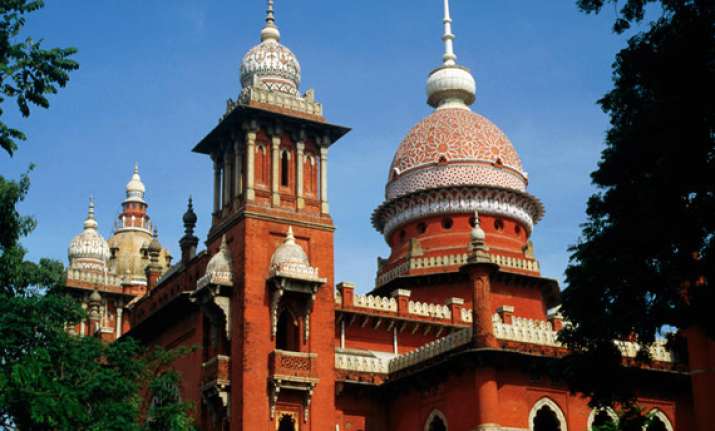 Chennai: The Madras High Court yesterday  issued notice to the Tamil Nadu Home Secretary, DGP, Police Commissioner, Chennai Corporation and Animal Welfare Board of India on a PIL filed by Blue Cross of India regarding transportation of camels.
The PIL submitted that camels from Rajasthan, Haryana and Gujarat were being illegally transported either by foot or by vehicles in a cramped condition in violation of the Cruelty to Animals Act-1960, to Tamil Nadu and neighbouring states mainly to be slaughtered for Bakrid and Muharram.
The petitioner stated that camels were forced to undergo strenuous travel of a distance of 2,000 to 3,000 kms under inhumane conditions in the hot sun without providing them adequate water and food.
The society alleged that the camels were barbarically killed in an unsympathetic manner on the roadside and in public places in violation of rules governing the slaughter of animals.
Duty is cast upon the authorities to ensure that the rules governing the prevention of Cruelty to Animals (Slaughter House) Rules- 2001 are strictly adhered to by the persons who maintain slaughter houses.
The petitioner sought a direction to authorities to ensure that the camels were brought in only in compliance of the applicable laws and rules governing their transportation and are slaughtered only in licensed slaughter houses.
The First Bench comprising Acting Chief Justice Rajesh Kumar Agrawal and Justice M M Sundresh ordered notice to authorities returnable by October 30.