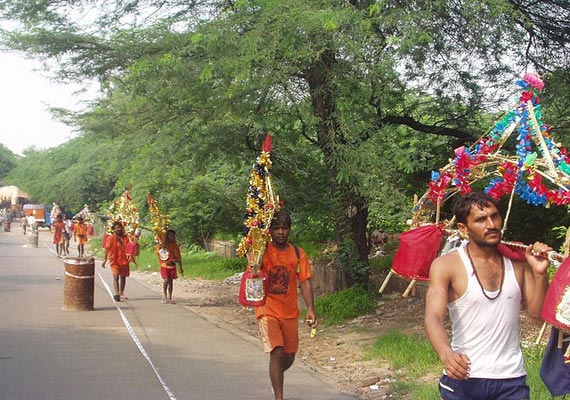 Ghaziabad, July 29: Vehicular traffic will not be allowed on National Highway (NH) 58 (Delhi-Meerut road) from July 30 to Aug 5 from here to Roorkee to allow free movement of 'kanwarias' (Shiv devotees).
Traffic from Delhi to Ghaziabad would be allowed via UP Gate NH 24, Vijay Nagar, Lal Kuan and Atma Steel. Entry into the city from Mohan Nagar would be closed this week. No heavy and medium traffic would be allowed to take the underpass route to residential colonies of Indirapuram, Vaishali, Vasundhara and Hindon.
Haridwar-bound heavy and medium traffic from Delhi would only be allowed on NH 24 from UP Gate via Lal Kuan, Dasna, Pilkhuwa, Hapur and Meerut, Bijnore and Haridwar.
Local traffic from Ghaziabad to Modi Nagar would also be diverted towards NH 24, Dasna, Pilkhuwa, Abbalpur, Farid Nagar and Modi Nagar.