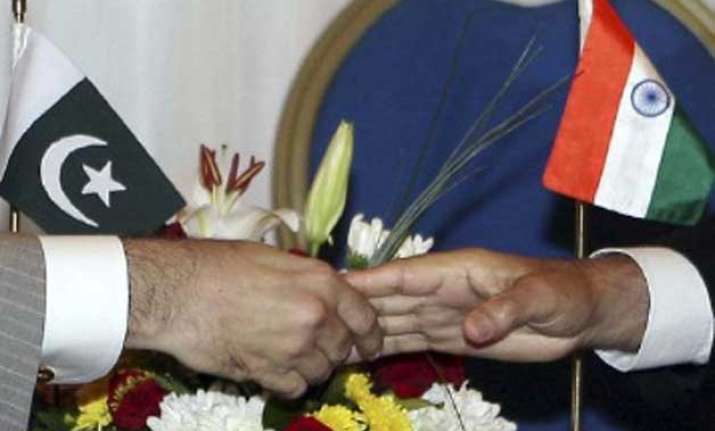 New Delhi: India today hinted that it may call off NSA level talks if Pakistan tries to impose new conditions for the discussion to be held on Sunday.
MEA spokesperson Vikas Swarup, in a press conference held in the evening said, "newly-imposed conditions by Pakistan cannot be the basis for going forward".
Lucknow: India today asserted that it sticks to the commitment between Prime Minister Narendra Modi and his Pakistani counterpart Nawaz Sharif in Ufa to engage in a substantive discussion on terrorism.
Speaking at an event here, Union Home Minister Rajnath Singh said, "We are firm on our stand that whatever talks, dialogue are held with Pakistan, that should only and only be on terrorism."
Shillong:  Minister of State for Home Affairs Kiren Rijiju today said the impression that the Centre was "protecting tained ministers" was totally wrong as the reasons given were unfounded.
The External Affairs Minister Sushma Swaraj had given factual explanations to all the charges against her in Parliament, Rijiju told reporters here.
New Delhi:  Union HRD minister Smriti Irani today sought explanation from her ministry officials after a letter of appreciation to a Chattisgarh teacher containing spelling mistakes went viral on social media.
The words "minister" and "sansadhan (resources)" are spelt incorrectly in a letter that was sent to schoolteachers across the country, congratulating them on the performance of their students.
New Delhi:  The government will on Monday sell 10 per cent stake in Indian Oil Corporation (IOC), the nation's biggest oil firm, through an offer for sale (OFS) that can fetch about Rs 9,500 crore to the exchequer.
In a BSE filing, IOC said the floor price for the share shale will be announced on Friday and the OFS will take place on Monday