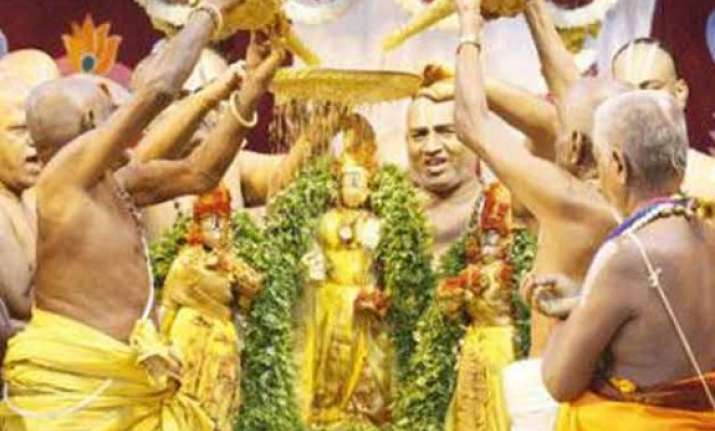 Tirupati: Over 80,000 devotees from different parts of the country thronged the famous hill shrine of Lord Venkateswara on new year day today.
The hundi (offering box) collection was about rupees three crore besides gold and other specious offerings by the devotees on the occasion, P  Neelima, Tirumala Tirupati Devastanam, which manges the temple, Assistant PRO on the hills said today.
For the first time, TTD did not entertain recommendation letters issued by VIPs for darshan and other facilities to their near and dear ones visiting the hills today, she said.
Only protocol VIPs were allowed to have privilege of getting the special entry passes on payment to have the darshan of Lord Venkateswara. The presiding deity was adorned with several diamond ornaments.