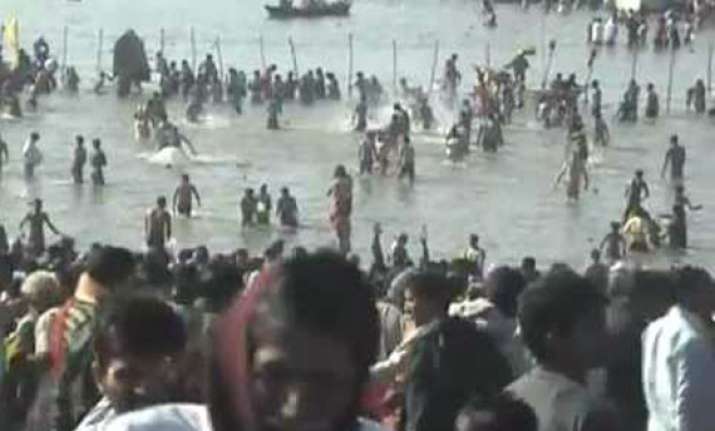 Allahabad: Thousands of pilgrims braced cold wintry winds to take the holy dip early this morning at Sangam on the occasion of Magh Poornima (Full Moon of the month Magh).
Sangam is the confluence of rivers Ganga, Yamuna and the invisible Sarswati.
People walked to the confluence early in the morning, took a holy dip and prayed to the Sun god.
Massive security arrangements were made for the pilgrims at Sangam.