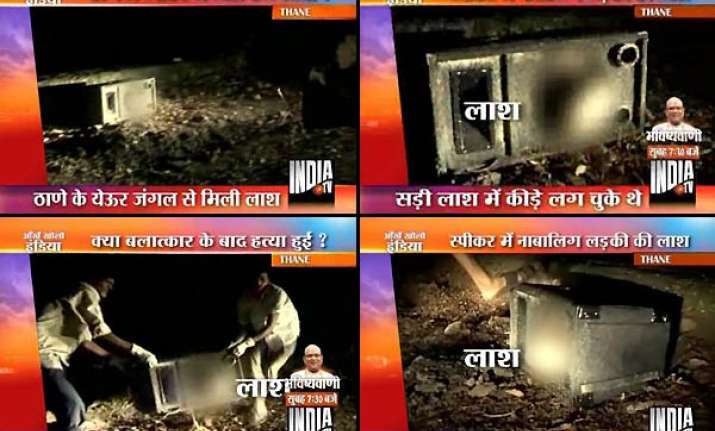 Thane, June 26: Thane police have arrested a 27-year-old youth Dashrath Yadav on charge of raping and then murdering a nine-year-old girl Sankranti Yadav, a resident of Shrinagar, who has been missing since last 3 days.

The highly decomposed body of  Sankranti  was found inside a music sound box in the  National Park  of Yewoor Hills on Saturday evening, police said. The area is a tourist attraction and has a large number of bungalows belonging to politicians and bureaucrats, and a favourite place for  couples.

Police believe Sankranti could have been murdered around 4 days ago. A rope was found tied to her neck and the body was found dumped inside the huge music sound box, they added.

According to Thane Police Commissioner K P Raghuwanshi, both the alleged killer and the victim were from Balipur village near Azamgarh, UP and had come to Thane. Dashrath used to work as a car mechanic and the girl had come from UP a month ago. Both the families were familiar to each other. Dashrath has a 3-year-old girl and a six-month old boy and his wife was in UP at the time of murder.

Dashrath, police said, brought the girl to his home on June 22, raped her and in a state of panic strangulated her. He then stuffed her into a soundbox and threw the box in the jungle, Raghuwanshi said.

Dashrath's hand was revealed when the girl's family identified the body, and by that time, the killer who had been with the victim's family trying to "search" the girl vanished.  Dashrath was caught from Bandra by the police while trying to board a train for Azamgarh.