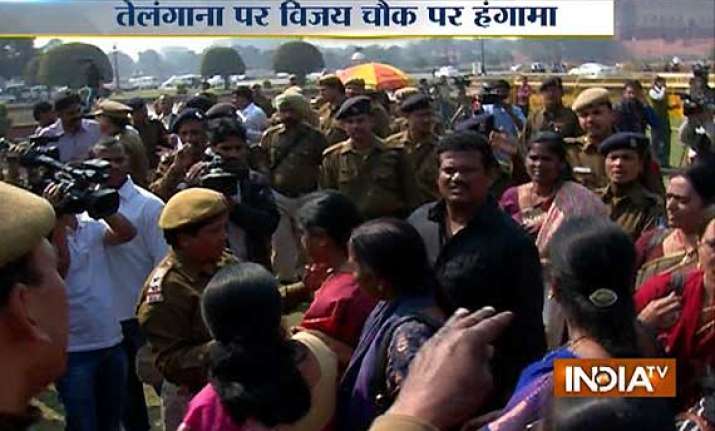 New Delhi: The drama it seems, is not just limited to inside the Lok Sabha. As groups of pro and anti Telangana supporters today clashed outside Parliament premises in Delhi.  
Supporters from both sides held separate protests outside and raised slogans in support of their demands.  
A clash soon broke out between the two sides but police quickly intervened to stop it.
While Seemandhra members carried placards saying 'Jai Samaikya Andhra Pradesh' (hail united Andhra Pradesh), Telangana members shouted slogans demanding early creation of the separate state.
Meanwhile, four Seemandhra MLAs of the Congress - Adala Prabhakar, Sridhar Krishna Reddy, R Suryaprakash Rao, B Satyanand Rao - have also resigned protesting against Andhra bifurcation.