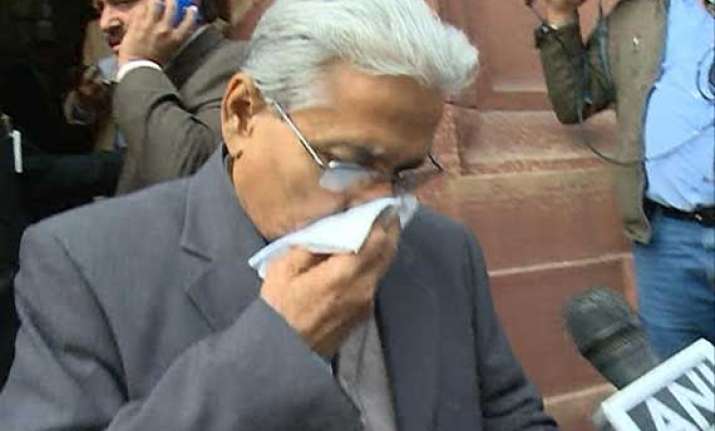 New Delhi: India witnessed worst behavior by the law-makers in Parliament as those supporting a new state of Telangana clashed with others who are opposed to the government's proposal to bifurcate Andhra Pradesh.
An Andhra Pradesh parliamentarian, who has been expelled from the Congress, Thursday used pepper spray inside the Lok Sabha when the Telangana bill was tabled.
High drama took place when union Home Minister Sushilkumar Shinde rose to table the Telangana bill at noon.
Lagadapati Rajagopal, an MP from Vijaywada, released the pepper spray towards fellow members.
The strong, pungent odour triggered coughing among the parliamentarians who rushed out of the house.
Doctors were called and three MPs were taken to hospital.