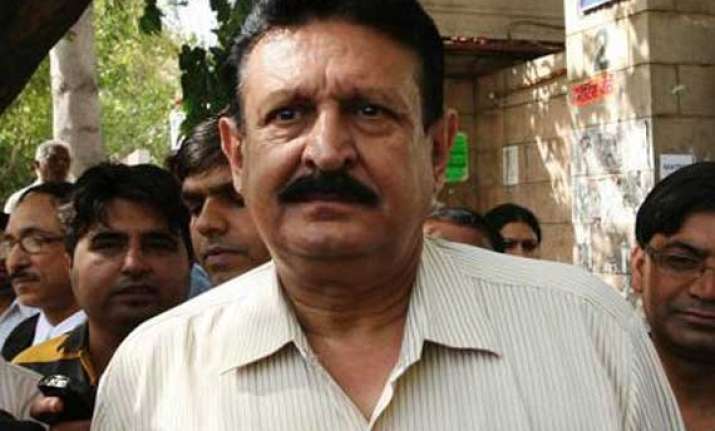 New Delhi:  A Delhi court today fixed December 6 for hearing a case in which CBI has charge-sheeted Lt Gen (retd) Tejinder Singh for allegedly offering Rs. 14 crore bribe to then Army Chief Gen V K Singh for clearing Tatra vehicles file.

Special CBI Judge Madhu Jain posted the matter for hearing on December 6 after the counsel appearing for Tejinder Singh moved a plea seeking documents related to the case which were filed by the agency along with its charge-sheet.

The court on September 1 had dismissed the bail plea of Tejinder Singh after he had appeared before it in pursuance to the summons issued against him. He was send to jail under judicial custody.

He, however, was granted bail by the Delhi High Court on September 5.

CBI had filed a charge-sheet against Tejinder alleging that he had offered a bribe of Rs. 14 crore to then Chief of Army Staff (CoAS) V K Singh for clearing the file pertaining to procurement of 1,676 heavy mobility Tatra vehicles.

The court had taken cognisance of the CBI's charge-sheet on August 28 after relying upon the statements of former defence minister A K Antony, V K Singh and other prosecution witnesses whose testimonies were recorded by the agency during probe.

CBI in its charge-sheet had alleged that in August-September 2010, the file pertaining to procurement of 1,676 Tatra vehicles was pending before V K Singh, who is now a Minister of State of External Affairs and Minister of State in-charge of Department of Northeast Region.

The then CoAS was not convinced with the total projected requirement of the vehicles and it appeared to him that the requirement has been inflated, CBI had said, adding V K Singh had sought fresh opinion on the issue from different quarters.

In its charge-sheet, CBI had alleged that Tejinder met V K Singh in his office in South Block on September 22, 2010, and during the meeting, he offered a bribe of Rs. 14 crore to V K Singh for clearing the file of Tatra vehicles by the first week of October.

V K Singh got infuriated and asked Tejinder to immediately leave his office and he, thereafter, intimated Antony about the incident of bribe being offered to him, CBI had said.

A case was lodged by CBI against Tejinder on October 19, 2012 following a complaint by V K Singh.