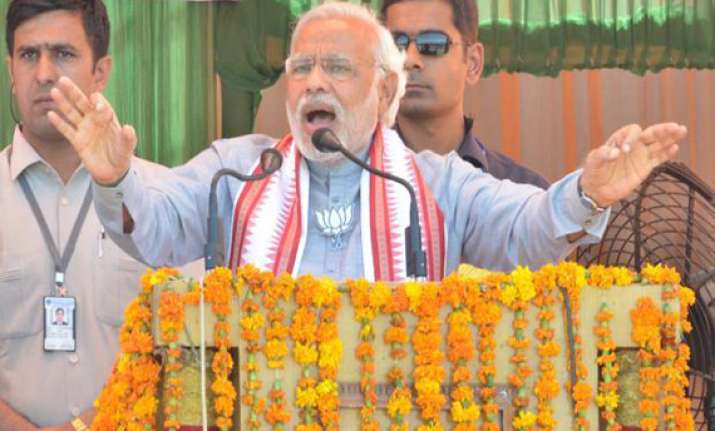 Kolkata: A report and tapes of the speech delivered by BJP prime ministerial candidate Narendra Modi in West Bengal where he raised questions about Chief Minister Mamata Banerjee's painting being sold at an exorbitant price have been forwarded to the Election Commission in Delhi, an official said on Tuesday.
The Election Commission had taken suo motu cognisance of Modi's speech at an election rally in Sreerampore of Hooghly district Sunday and sought a detailed report from the district administration on Monday.
Modi had attacked the Mamata Banerjee led Trinamool Congress government over the Saradha chit fund scam and accused the chief minister of joining hands with union Finance Minister P. Chidambaram to save the Saradha scamsters.
Assistant chief electoral officer Amitjyoti Bhattacharya said the report and the tapes of the speech have been sent to the Commission in Delhi for further action.
The Election Commission has taken suo motu cognisance of six cases of model code of conduct violations in the state since the March 5 announcement of Lok Sabha polls, an official said.
The poll panel received a total of 860 complaints from individuals and political parties till date, he said. As many as 578 of those were by parties including Trinamool Congress, Congress and CPI-M and BJP.
The Communist Party of India-Marxist topped the list with 372 grievances, of which action-taken report has been submitted in 324.