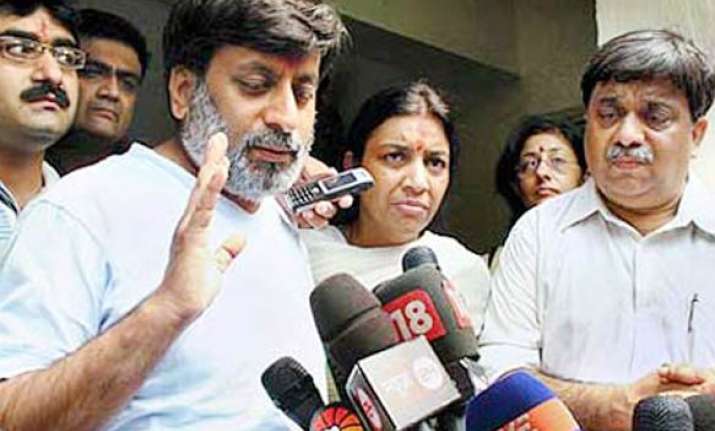 Ghaziabad, Feb 9: Claiming that the Talwar couple were completely innocent, their lawyer today said the local court's order summoning them as accused in their daughter's murder case will be challenged in a higher court.
Conceding the Chief Judicial Magistrate's order as a "big jolt", their lawyer Rebecca John said the CBI, which had filed a closure report, first gave a clean chit to Rajesh Talwar and then went back on it.
"What happened between the first and second time is a big cover up," she told reporters and was reacting to the court order.
"There is no material against Rajesh and Nupur. They are completely innocent. We will prove categorically that someone else has killed Aarushi. Nothing but victimisation is being done," John said.
She said, "its an unfortunate order but a judicial order. I bow to the order. Whatever remedies are available to us, we will challenge the order in a superior court. It is a challengeable order and we will challenge it. We will decide in two days as to which court to approach."
Dismissing reports that the couple will be arrested, John said the court has not ordered arrest, it has only summoned the dentist couple. "There is absolutely no arrest warrant or apprehension of arrest," she said.
John said the higher court can revive Rajesh Talwar's petition against the closure report which has been rejected by the CBI court here.
She asked the media why "it was not asking questions of the CBI. This is a tragic moment for the family and the media should not sensationalise the issue."
Talwar's sister-in-law Vandana Talwar said "as a family we are completely shattered. They (Rajesh and Nupur) have lost their child. Why are you maligning (referring to CBI and media) the family?". PTI