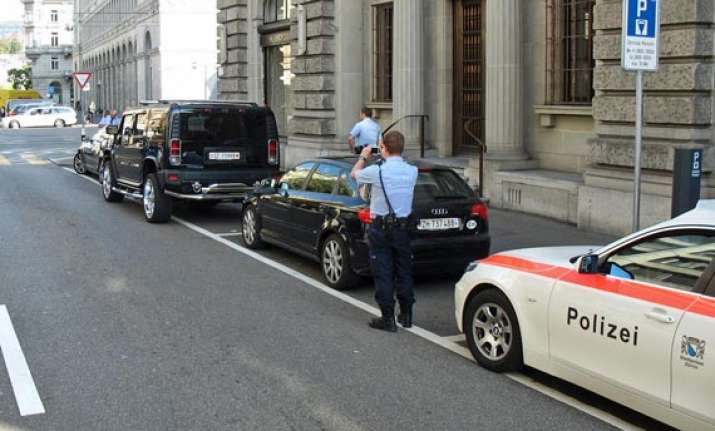 Mumbai, Jun 7:  Swiss authorities have sent letters rogatory to Mumbai police asking them to recover traffic fines ranging from Rs 9,000 to Rs 53,000 from 10 Mumbaikars for violating speed limits while holidaying in Switzerland.
All the letters rogatory have been served to the traffic law violators.
"We have served the Letters Rogatory  to the people mentioned," said Additional Commissioner, Crime, Niket Kaushik.
"The last few years have witnessed a noticeable rise in the number of letters rogatory we get from Switzerland. Although there are not many cases, the fines imposed are quite high", Kaushik told a newspaper.
The Letters Rogatory specify the place, date and time of the traffic rule violation and ask the driver to pay the fine or face two years probation time.  
There were four LRs issued against Indian drivers in 2008 by the Swiss Federal Criminal Court, but no fine has been specified.
In 2009 one LR was issued in the name of one Chandan Khanna by Kanton Solothurn court for speeding. He was fined 150 Swiss Franc (Rs 9,000).
 In January 2011, the Federal Office of Justice, Fribourg, imposed a fine of 625 SFr (Rs 38,000) on Amit Dhannalal.
In May 2011, the Kanton Nidwalden Verhoramt court imposed a fine of 180 SFr (Rs 11,000) on Asit Mehta.
In June 2011, the Kanton Fribourg court imposed a fine of 875 SFr (Rs 53,000) on Mohammed Ismail Lakdawala.
In the first five months of  this year, Nidwalden court imposed a fine of 635 SFr (Rs 38,000) on Sachin Parab, while  Kanton court imposed a fine of 800 SFr (Rs 48,000) against Neeraj Kayathwal in May.