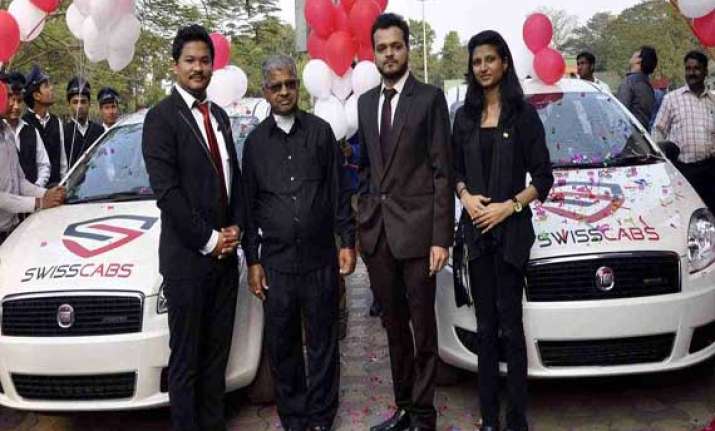 Guwahati: Guwahati acts as the gateway to North east tourism. It is the main city which remains flooded with tourists.
In order to enhance the luxury offered to high-end tourists, C K Jaiswal has introduced the concept of 'Swiss Cars' in the city. 
Jaishal believes that Guwahati is the fastest growing city of India. 
'Swiss Cabs' are equipped with facilities for tourists like tablets, mineral water, newspapers, etc. 
Ankur Saikia, the CEO of the venture, is a Bachelor in Dental Surgery and he is a young entrepreneur. He says Guwahati has only normal cabs and not luxurious cabs. 
These cabs will provide a Tablet facility, news paper, mineral water and wi-fi system for the customers. Initially Rs. 150 will be charged for the first 8 kms and after that Rs. 17 per kms. 
Drivers of the cabs will be provided with proper uniform besides providing Insurance for the family. 
Apart from these lavish facilities for its customer it might prove as a boon fro the driver as well. As, A driver can make a particular cab his own after completing 5 years service to the company. This is a unique idea not only to create employment opportunity but also to allow drivers to become entrepreneurs. 
At present 10 cabs are ready to roll on the road and another 40 cabs will soon join the venture.