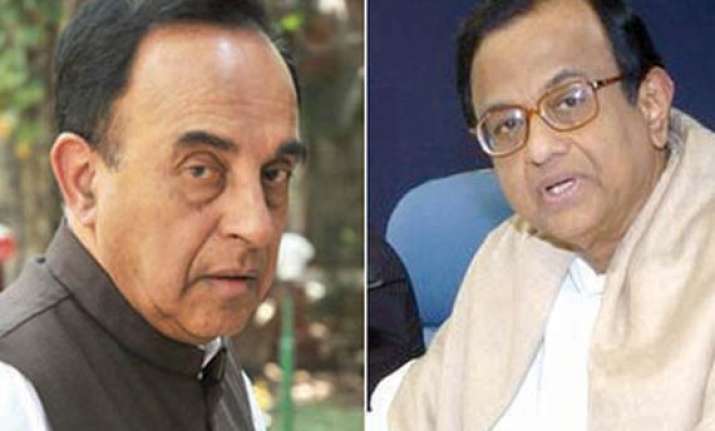 New Delhi, Dec 8 : Janata Party chief Dr Subramanian Swamy today  said the New Year may see P Chidambaram as a former Home Minister.
 
A visibly elated Dr Swamy told India TV that the court had told him if his deposition on Dec 17 was sufficient, then it could take up his second  application seeking to summon Chidambaram in the 2G issue.
 
Dr Swamy said, if there is any little self-respect left, Chidambaram should resign, but I know, he will stick to his chair till the last. "On Dec 17, I will depose and then the court may issue him summons", he added.