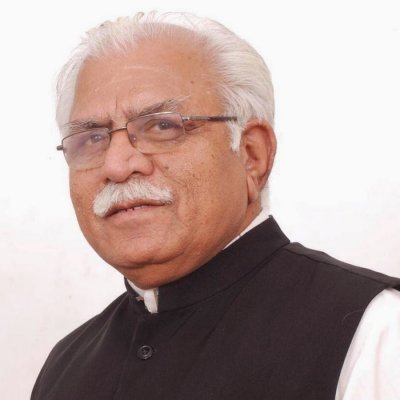 Chandigarh: Haryana will launch the 'Swachh Haryana Abhiyan' on November 1 from the slums of the state in order to give priority to cleanliness in such areas.
The campaign would be carried out from November 1 to 7. Presiding over a meeting of officers of various departments to review arrangements of the campaign, Haryana Chief Minister Manohar Lal Khattar said the decision to launch the campaign from slum areas has been taken with view that compared to other areas, these area need more cleanliness.
The Chief Minister, according to an official release here, said it would be a sustained campaign and continue in future also.
He also suggested that maximum portion of MPLAD fund should be spent on construction of toilets in school, colleges and slums.
The Chief Minister said to ensure wider coverage to this campaign, social and non governmental organizations would be involved.
Apart from this, corporate sector would also be roped in, which is on the Narendra Modi government's 'Clean India' campaign, could adopt certain colonies for cleanliness and their upkeep.
Khattar was apprised that all the Deputy Commissioners have been directed through video conferencing to mobilise all NGOs, self help groups, panchayati raj institutions (PRIs) for the campaign.
The officials also informed the Chief Minister that there was a target to construct 26 lakh individual toilets in the state under 'Nirmal Bharat Abhiyan', out of which 22 lakh had been constructed.
Hundred per cent individual toilets are to be constructed by 2019 under the scheme.
For urban areas, all municipal commissioners have been directed to identify slums in their respective areas which were to be covered under the 'Swachh Haryana Abhiyan'.
Apart from this, 50 photographs of each area would be taken during the campaign so as to see the impact before and after the drive.