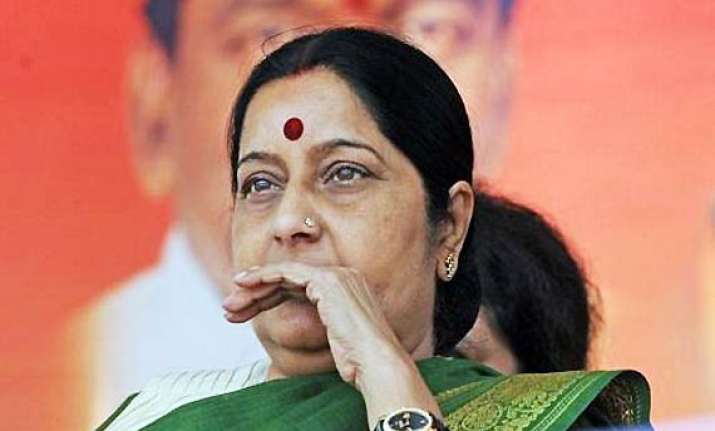 New Delhi, Feb 18: Asking the government to take "firm and decisive" action on Norway's refusal to return the Indian children to their parents, BJP leader Sushma Swaraj today extended her party's support to the issue.

"We are angry and upset over Norway's failure to return Indian children to their parents. The parents were allowed to meet the children for an hour after a gap of three months.  There is no decision to return the children," the Leader of Opposition in Lok Sabha said on Twitter.

She maintained that after External Affairs Minister S M Krishna had given the assurance on television, the country was hoping that the children will return to their parents immediately.

"But nothing of that kind has happened. We demand the government must act tough and take a firm and decisive action for the immediate return of children to India. We will support all such action that the government might take to rescue our children from this trauma," Swaraj said.

The BJP leader, who has been closely watching the developments in the case over the last few months, stated that she had talked to the Indian Ambassador to Norway R K Tyagi for expediting the return of the children.

"He assured me of his fullest cooperation. I met Norway's Ambassador to India in my Office. I told her that this was not a matter between an Indian family and Norwegian authorities. This was a matter between two countries," Swaraj said.

The Leader of Opposition "cautioned" the Norwegian ambassador that her country will lose India's goodwill if the matter was not sorted out at the earliest.

"She appreciated my feelings and assured me of an early action. I am sorry that nothing substantial has been done despite the assurance," Swaraj lamented.