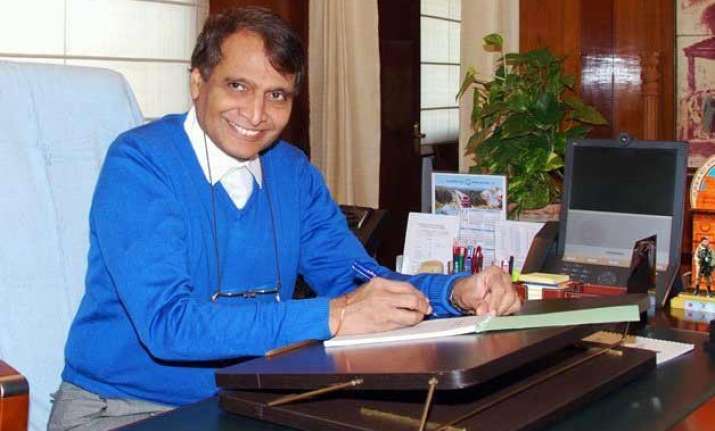 New Delhi: After a series of incidents where passengers were rescued by simply tweeting their grievances to the ministry of railways, a man from Jharkhand tweeted to railway minister Suresh Prabhu asking for help to locate his 15-year-old daughter from Jharkhand who had allegedly run away with her classmate on Saturday.
The parents of the girl were very tensed and wanted to bring her back home safely , they asked Prabhu to help them in locating the children. 
"The girl's father from Jharkhand tweeted to railway minister Suresh Prabhu that the kids are on board the Geetanjali Express to Mumbai," a senior railway official told the newspaper.
The girl's photograph, along with her phone number, the boy's phone number and other details were shared in the tweet. The tweet also mentioned that the train was about to pass the Bhusawal station.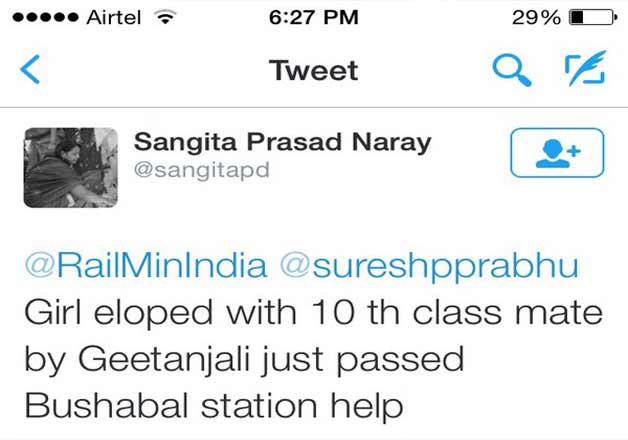 After this the Ministry immediately alerted the Railway Protection force that started tracking the children based on the information the parents had provided. 
And finally they were able to locate children at the Nashik station.
CR's chief public relations officer Narendra Patil said, "Both kids are safe. They have been saved from falling in wrong hands."
The parents of both the children arrived in Mumbai to take them back and thanked the ministry for the great help.
There have been many similar situations in past where our railway minister turned out to be super hero. 
In one of the incidents, a woman passenger travelling alone in Maharashtra in November last year was immediately attended to by authorities after she sought help through a tweet directed to the Twitter handle of Railway Minister Suresh Prabhu. She was asking for help against a male passenger who was harassing her. After speedy assistance was provided, she thanked him on twitter.