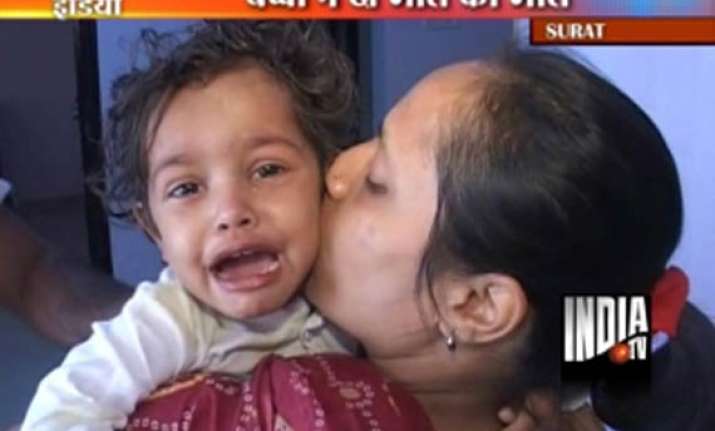 Surat, Nov 23: Two-year-old Megha was playing after dinner near the window sill of their apartment on 10th floor here on Monday night, when her leg slipped and she hurtled down eight storeys below  inside the balcony of a second floor apartment.

The impact of the kid's body falling on the second floor was cushioned by bags filled up with plaster of paris powder kept in the balcony.

Megha fell between two such bags of PoP.

Megha's three-year-old sister screamed and her mother Sangeeta and father Mohit Kushwaha ran downstairs to the second floor.

There was a problem now. The second floor apartment had been locked by its owner.
 
The parents called the watchman Birendra Singh who climbed into the balcony from a neighbouring apartment, smashed the glasspanes and rescued Megha.

The kid was rushed to a doctor, who said Megha was alright with a minor fracture in the leg.

The incident took place in Siddhagiri Apartments in Surat's Adajan locality.