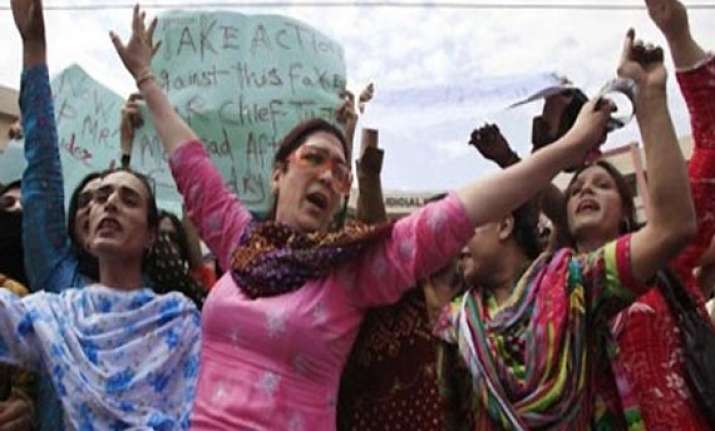 New Delhi: In a landmark judgement, the Supreme Court on Tuesday granted recognition to transgenders as third category of sex.
The apex court has directed the Central and state governments to treat them as socially and economically backward classes.
The governments have also been asked to provide reservation in jobs and education and provide medical facilities to transgenders.
While delivering the order, the court said that the status of the transgenders has degenerated and the time had come come for their status to be brought at par with the status of the male and the female.
Terming the judgement as a socially progressive one, senior lawyer Colin Gonsalves said that it was a happy day for the transgenders and the ones who have been fighting for their equality.