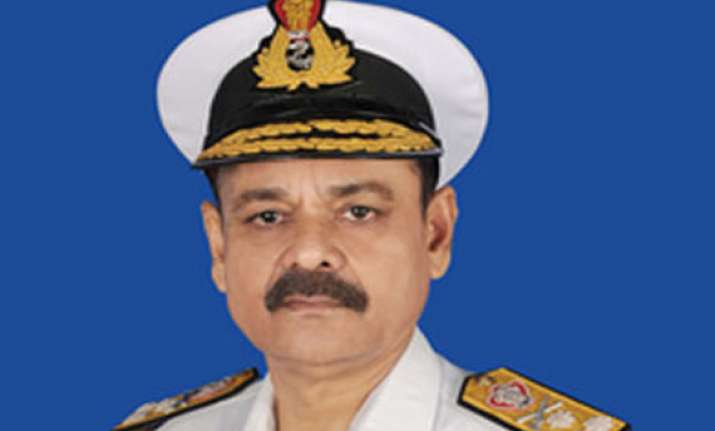 New Delhi: Western Navy Commander Vice Admiral Shekhar Sinha, who was superseded by Admiral Robin Dhowan in the appointment of new Navy chief, today sought voluntary retirement from service.
Hours after Dhowan took over this morning, Sinha, who was the senior-most Vice Admiral and is senior to the Navy chief by six months, shot off a letter to Defence Minister A K Antony seeking voluntary retirement and that he be relieved with immediate effect. He was due to retire on August 31 this year.
Sinha was overlooked for the top job by the Government in the appointment of Navy chief after the sudden exit of Admiral DK Joshi in the wake of series of mishaps involving naval assets.
Sinha has been edged out apparently because majority of the 14 mishaps, including two major submarine accidents, took place under his command during the last 10 months.
Joshi, who had 15 months left in service, resigned on February 26 following the mishap involving submarine INS Sindhuratna in which two Navy officers were killed and several others injured.
In August last year, submarine INS Sindhurakshak sank at the Naval Dockyard in Mumbai, killing 18 personnel on board.
The sudden resignation by Joshi changed the line of succession in the Navy with Admiral Dhowan being appointed the chief today.
Had he retired in August next year as per his tenure, Southern Naval Commander Vice Admiral Satish Soni would have become the next chief.
In the changed scenario, National Defence College Commandant Vice Admiral Sunil Lamba is expected to succeed Dhowan in May 2016.