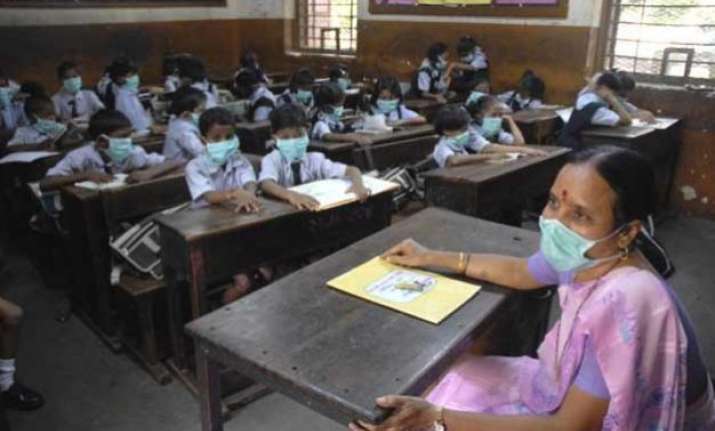 Untimely rain may worsen the nationwide swine flu outbreak with the northern, central and western parts of the country being the most affected regions, experts said on Monday
A total of 20,795 cases and 1,115 deaths have been reported since January 1. In 2014, there were 937 cases and 218 deaths.
"The unseasonal rain has increased risk of H1N1 and the next 15 days are critical for us," said Maharashtra chief minister Devendra Fadnavis.

"With rise in humidity and drop in temperature, H1N1 cases are likely to increase,"  said Dr Ekta Gupta, additional professor, department of virology, Institute of Liver and Biliary Sciences (ILBS).
  "Influenza viruses thrive in low temperatures and survive for a longer period when the weather is cold and this holds true for influenza A H1N1 also, she added.
The symptom of this fatal disease include fever, lethargy, lack of appetite, headache, coughing, sore throat, diarrhoea, nausea, vomiting, etc.
  "Unusual weather conditions prevailing across the country have worsened the situation and with rainy days expected ahead, there is a possibility of a steep rise in the numbers, cautioned Skymet, private weather broadcaster.
 
"The temperature needs to rise and humidity levels need to fall for the virus to die and the rains have ensured it's not happening anytime soon," an official said.
Gujarat, with 283 deaths and 4,766 cases since January 1,  is the most severely affected state in the country --. On Monday, eight people died, while 152 new cases were registered by the state health department.

 A coordination committee has been set up in Madhya Pradesh to monitor the development, it has   appealed to people to not hug each other on Holi and avoid throwing coloured water on others as being wet and cold could increase the chances of falling sick.  The disease has infected more than 1,070 people and killed 161 in the state.