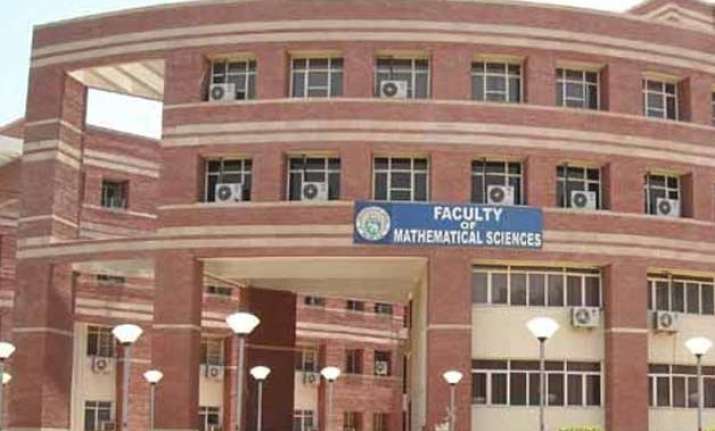 New Delhi: A clash took place between two groups of Delhi University students here allegedly over the contentious Choice-Based Credit System even as the varsity today decided to implement the scheme in the upcoming academic session.
All India Students' Association (AISA), affiliated to CPI (M–L) Liberation, and BJP's students' wing Akhil Bharatiya Vidyarthi Parishad (ABVP) traded charges over the clash that was alleged to have occurred at North Campus here on a day the admission process started in DU.
AISA claimed that their activists were "peacefully" distributing pamphlets against the CBCS when they were beaten up by ABVP supporters who, for their part, maintained that the what had actually ensued was a "personal brawl".
Officials at Maurice Nagar police station said that an FIR has been filed in connection with the clash against four ABVP activists, three of whom have been arrested.
DU authorities, however, were not immediately available for comment on the matter.
AISA National President Sucheta Dey said they were "peacefully distributing pamphlets to admission seekers after a dharna" when ABVP supporters suddenly attacked them "without any provocation".
According to Dey, the attackers said that the pamphlets "were against the BJP government".
Rejecting the allegations, ABVP termed the episode a "personal brawl" between some students.
"People are unnecessarily politicising the incident; we have nothing to do with what happened today," an ABVP member said.
AISA activists later staged a roadblock in front of the DU Arts Faculty and later filed an FIR over the alleged clash.
Meanwhile, DU today approved the implementation of CBCS from the upcoming session with the proposal being vetted by the varsity's Executive Council despite dissent from five members, who alleged that the programme is being pushed in an "undemocratic" manner.