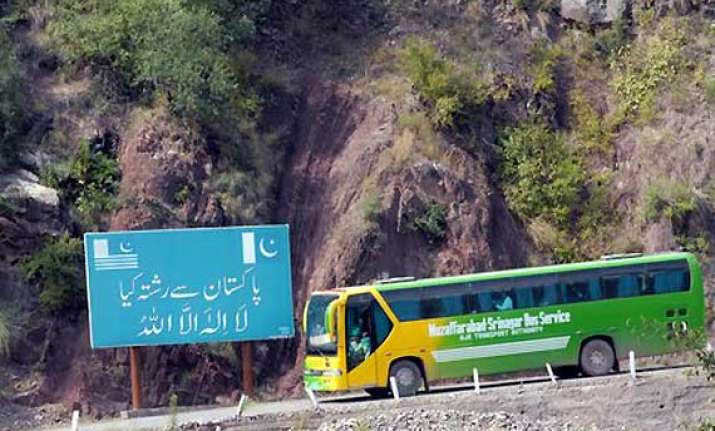 Srinagar: The Srinagar-Muzaffarabad bus service was re-started Monday after it was suspended for three weeks following deadlock over the arrest of a Pakistani driver from whose vehicle a large quantity of brown sugar was seized.
"The operation of Srinagar-Muzaffarabad bus service was resumed today (Monday).
"Nineteen passengers are going to Muzaffarabad from our side today and 29 are coming from Muzaffarabad," Ghulam Ahmad Khwaja, district magistrate of north Kashmir Baramulla district said.
The operations on Srinagar-Muzaffarabad and Poonch-Rawlakote bus service was suspended after Pakistan authorities linked the release of the Pakistani driver to resumption of the bus service.
The Pakistani driver was arrested and his vehicle seized after authorities recovered 114 packets of narcotics from his vehicle. The narcotics had been hidden in almond bags. The consignment was valued at Rs.100 crore.
Subsequent lab tests confirmed that the seized narcotic was brown sugar.
Pakistan authorities detained 27 drivers and their vehicles from the Indian side linking the resumption of the cross-LoC trade and the operation of the peace bus with the release of the arrested driver who they said enjoyed diplomatic immunity.