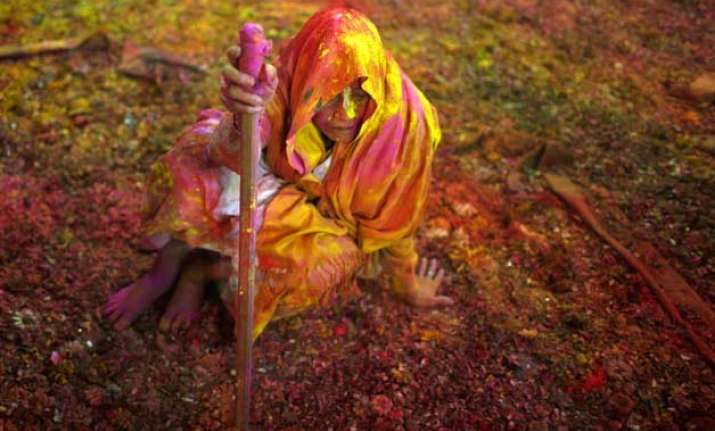 Agra: For thousands of widows residing in the five shelter homes run by the Sulabh International, this Holi will be a special one as a three-day program has been arranged for them in Vrindavan.
A unique initiative has been taken this time to bring widows from Varanasi for the three-day event starting on March 3 and concluding on the day of Holi- March 6, an official of the Sulabh International, Madan Jha told PTI in Agra.
"Holi will bring some colour to the lives of the Vrindavan widows," he added.
Last week the Varanasi shelter home inmates had celebrated Holi at the Assi Ghat on the bank of Ganges in Varanasi, he said.