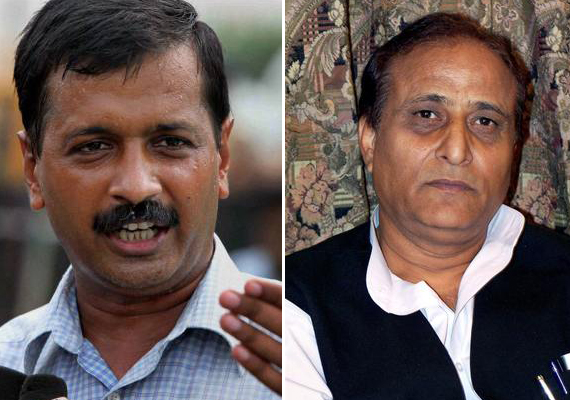 Lucknow, Mar 29: Uttar Pradesh Urban Development Minister Azam Khan on Wednesday accused team Anna member Arvind Kejriwal of having suggested that Ghaziabad urban civic body hand over its responsibilities, including tax realisation, to a private organisation in Kaushambi area.  
"Some officers met me today and said that in 2008 Arvind Kejriwal, who is an office-bearer of Kaushambi Welfare Society Karwan had written a letter that responsibilties of Ghaziabad Municipal Corporation should be given to their society," Azam told reporetrs here.

The minister said Ghaziabad municipal corporation was income-generating organisation and rich people including IAS IPS resided in Kaushambi area.