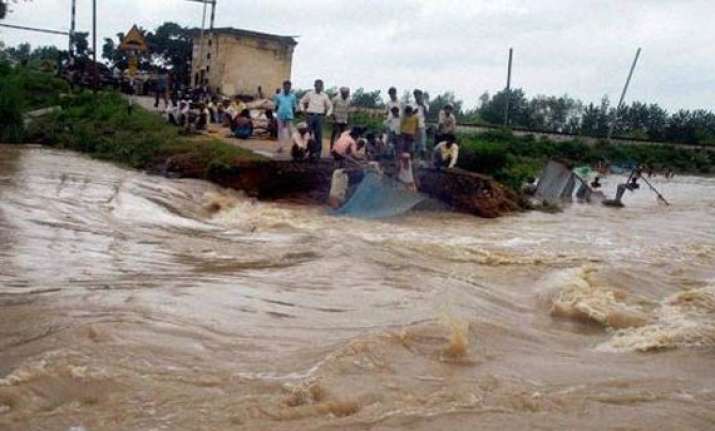 Patna: River Kosi is among one of the oldest rivers of India which originated at an altitude of over 7000 metre above mean sea level (MSL) in the Himalayas.
The above catchment areas of Kosi are located in the Himalayan regions of Nepal and Tibet. Highest peaks Mount Everest and Kanchenjunga are part of its catchments.
In Nepal, this river is commonly referred as 'Sapta Kosi' meaning 'Seven River'. This is because of its seven tributaries -- Tamar Koshi, Sun Kosi, Indravati, Dudh Kosi, Arna Kosi, Likhu and Tamur. These tributaries meet at Triveni, from where they are known as 'Sapta Kosi'
Basically, the three major tributaries of Kosi -- Tamar Kosi from east, Aruna Koshi from north and Sun Kosi from west -- meet at Triveni and it is from here only, this river starts flowing on the plains of Nepal.
After covering a distance of 50 km in Nepal's Tarai, the river enters the Indian territory via a barrage constructed at Hanuman Nagar.