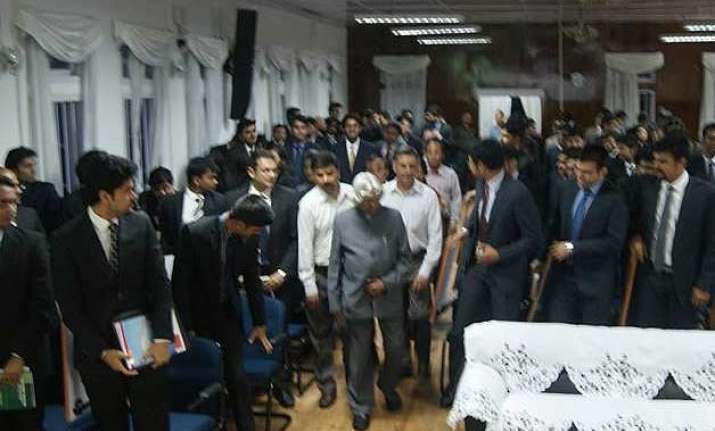 Shillong:  Former President APJ Abdul Kalam was "filled with sorrow" following yesterday's terror attack in Punjab's Gurdaspur district hours before he collapsed while delivering a lecture at IIM here and died.
"Kalam was absolutely worried about the attacks in Punjab. The loss of innocent lives left him filled with sorrow," Srijan Pal Singh, a close aide, who was with him on his last day, said.
The 'people's president' was in the midst of a lecture on 'Creating a Livable Planet Earth' when he suffered a fatal heart attack.
Singh said Kalam related the Gurdaspur incident to the topic he was scheduled to lecture on saying,"It seems man made forces are as big a threat to the livability of earth as pollution."
As the discussion continued on what will happen if the present trend of violence, pollution and reckless human action continues, Kalam was quoted as saying, "Thirty years, at this rate, maybe? You guys must do something about it? it is going to be your future world."
Before beginning his speech at IIM, Kalam had called a constable, S A Lapang, to know if he was tired and even offered to get him something to eat.
"Are you tired? Would you like something to eat? I am sorry you had to stand so long because of me," he told the policeman, taking him by surprise.
The young man, clearly at a loss for words, replied, "Sir, can stand even for six hours for you."